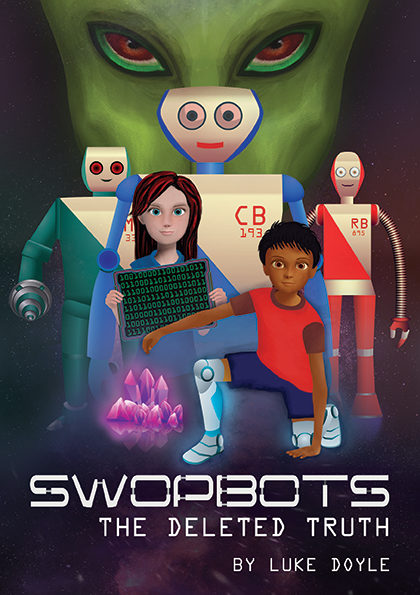 Read the first 3 Chapters for Free
SwopBots - The Story
Read about the adventures of Loop and Switch
After a terrible disaster, two children, Loop and Switch, find themselves stranded on a mining planet far from Earth. Switch is a genius computer programmer, Loop has robotic legs and can run and leap faster than any human in history. Their only companions are the SwopBots, three robots who can swap body parts to overcome any problem they might face.
Together they must confront the terrible secret lurking beneath the planet's surface and somehow, find a way to fix their broken spaceship and return to Earth.
Suitable for children aged 8+ (188 pages)
---
Perfect for Classroom Reading
Great for linking computer science lessons to language and literacy classes, SwopBots: The Deleted Truth was written to encourage critical thinking and problem solving skills with a strong emphasis on providing positive role models to both boys and girls. The SwopBots story provides teachers with an excellent opportunity to explore computer science related issues in a whole new context.